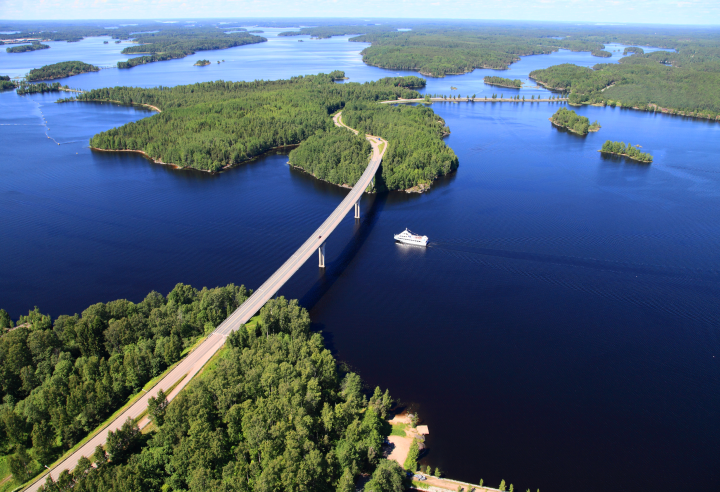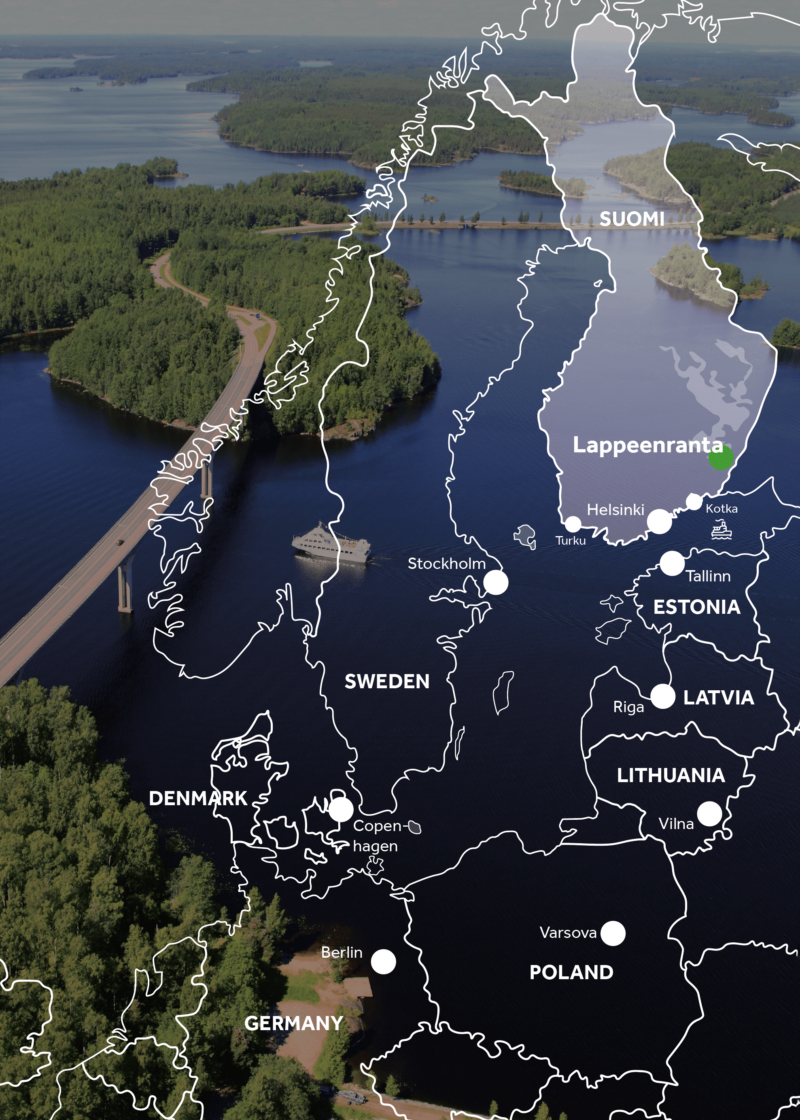 Venue
This year the main venue for the 13th Annual Forum is Lappeenranta City Hall.
Click here to see the exact location of Lappeenranta City Hall on the map.
There are several parking halls close to the city hall: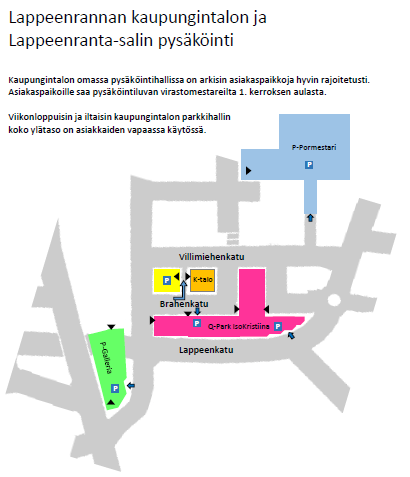 In case you have any questions, kindly contact our team at:
annualforum2022@lappeenranta.fi
Arrival
Helsinki Airport has good transport connections. The commuter train takes you from the airport to Tikkurila, from where you can get a train to Lappeenranta.
Helsinki Airport's train station is located in the Arrivals Hall on floor 1. Local I and P trains operate at Helsinki Airport. To travel to Tikkurila, you need the BC-ticket. Local train tickets can be purchased from HSL's mobile app, or from the ticket machine at the train platform. Timetables, tickets and fares for local trains can be found on https://www.hsl.fi/en .
Here are a couple of suggestions for train schedules between Tikkurila and Lappeenranta:
Wednesday 28th of September
Tikkurila – Lappeenranta 7:14-9:07
Return – Thursday 29th of September
Lappeenranta – Tikkurila 14:36-16:25
See more information about Lappeenranta railway station and its location on the map here.
Of course, you are welcome to arrive in Lappeenranta earlier in the week. Several trains run every day between Tikkurila and Lappeenranta.
You can easily buy long-distance train tickets at https://www.vr.fi/en .
In case you have any questions, kindly contact our team at:
annualforum2022@lappeenranta.fi