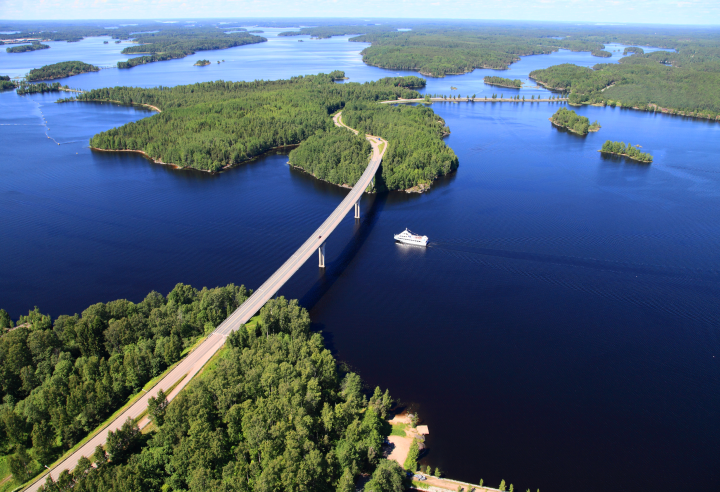 Practical information
The 13th Annual Forum will take place from 28th to 29th of September in Lappeenranta, Finland.
The organizers of the EUSBSR Annual Forum 2022 in Lappeenranta would like to share with you some information about the Forum and possibilities to have your own meetings before or after the Forum.
First of all, we are hoping to see you in person! Join us in Lappeenranta! We are putting together an interesting, broad, and engaging programme. This is also a great opportunity to reconnect with old colleagues, welcome new ones and share our recent achievements with each other.
If you would like to organize a project meeting during the Forum week in Lappeenranta – 10 meeting rooms of varied capacity are available every day from 26th to 30th of September free of charge (it is up to you when you organize the meeting, but please try not to miss any sessions of the main programme of the Forum: 10:00 on 28th September – 14:00 on 29th September). Meeting rooms are free of charge.
Please contact annualforum2022@lappeenranta.fi if you would like to book a room.
The bookings will be handled on a "first come – first serve" basis.
You can find the programme here. Expect it to be populated with names of speakers soon – we will keep you posted.
Note, there will be a get-together event in the old Fortress on Tuesday September 27th at 17-20. We will set up a small Networking village in this event; share information and accept registrations to the Forum. Refresments and snack will be available, but dinner can be enjoyed in the city by choice. The instructions to the event will be sent later.
Practical information about venue, location and accommodation.
We will keep you updated! In the meantime, programme related questions can be addressed to andriy.martynenko@cbss.org, with any logistical questions please write to annualforum2022@lappeenranta.fi
Networking Village
More information about Networking Village during the Forum is here. Stands and information desks can be set up also in the get-together event on Tuesday September 27th at 17-20 in the old Fortress.